Homes and Condos For Sale In Odessa FL 33556 Real Estate Market Report June 2013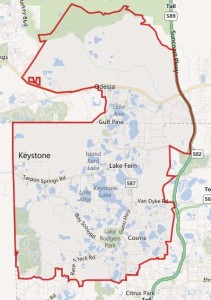 If you're in the market to buy Real Estate in Odessa FLor thinking about relocating to Hillsborough County or Pasco County FL as Odessa is located in both counties, you'll find many residential options from which to choose.
Whether you're looking for Real Estate in Odessa Florida, luxury and estate homes in Odessa FL, single-family homes in Odessa FL or short sales in Odessa FL, we are Hillsborough and Pasco County Realtors® that can help you find exactly what you're looking for! If you are thinking of
selling your Odessa FL home we will be happy to discuss our dynamic marketing plans. Should the situation arise, we are very experienced in working with short sales.
These statistics include Number of Actives, Pending And Sold Listings, Short Sales and Foreclosures Sold, Sold Price Based on Property Type, Days on Market and Sold Price VS List Price.
Check out the interactive charts below. Hover your mouse over the lines. Also our graphs will auto update so bookmark and come back to see the latest figures!
Sold Listings
New Listings
Median Sold Price
Foreclosures and Short Sales
Average Days On Market
Average Sold To List Ratio
Homes and Condos For Sale In Odessa FL 33556 Real Estate Market Report June 2013
Thanks For Visiting Our Blog
For additional information on the real estate market in the Tampa Bay and Mid Florida area,
contact us Dick and Dixie Sells, Realtors , Broker/Owners of Sells Real Estate, LLC.
Visit Our Website For A Great MLS Map Search of Tampa Bay Listings
Short Sale and PreForeclosure Help
Call us directly at 727-647-4400 Anytime- Or Email Us at sells1@yahoo.com
SCAN WITH YOUR SMART PHONE FOR OUR MOBILE LISTINGS AND INFORMATION
Full Real Estate Services including Seller and Buyer Representation, Short Sales, Property Leasing & Management and Real Estate Consultation.
Visit Us At These Social Media Sites